Wine Review: Jordan Chardonnay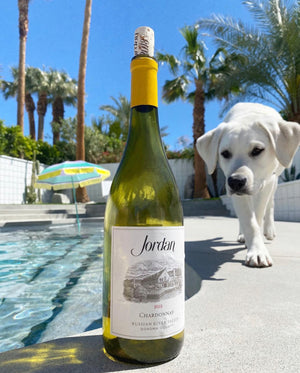 August 2021
This winery is definitely on my bucket list for the next trip to the beautiful Russian River Valley, but I was lucky enough to taste it recently at a dinner and fell in love! 
If you love Fuji apples then you will love this fruit forward, sharp, crisp and delightfully mouthwatering Chardonnay.  The perfect accompaniment to your chicken or seafood dish.  It smells heavenly and tastes even better.
Each bottle is around $38, very reasonable in my opinion for this beautiful and delectable chardonnay. 
To purchase:          https://www.jordanwinery.com/product/jordan-chardonnay-2018
* WineandDogs has no affiliation to this wine or wine.com and does not receive any residual income from the wine or online store mentioned in this review. We simply enjoy the wine and want to share it with you.